PROJECTS
& CAMPAIGNS
[SELECTION | MOST RECENT]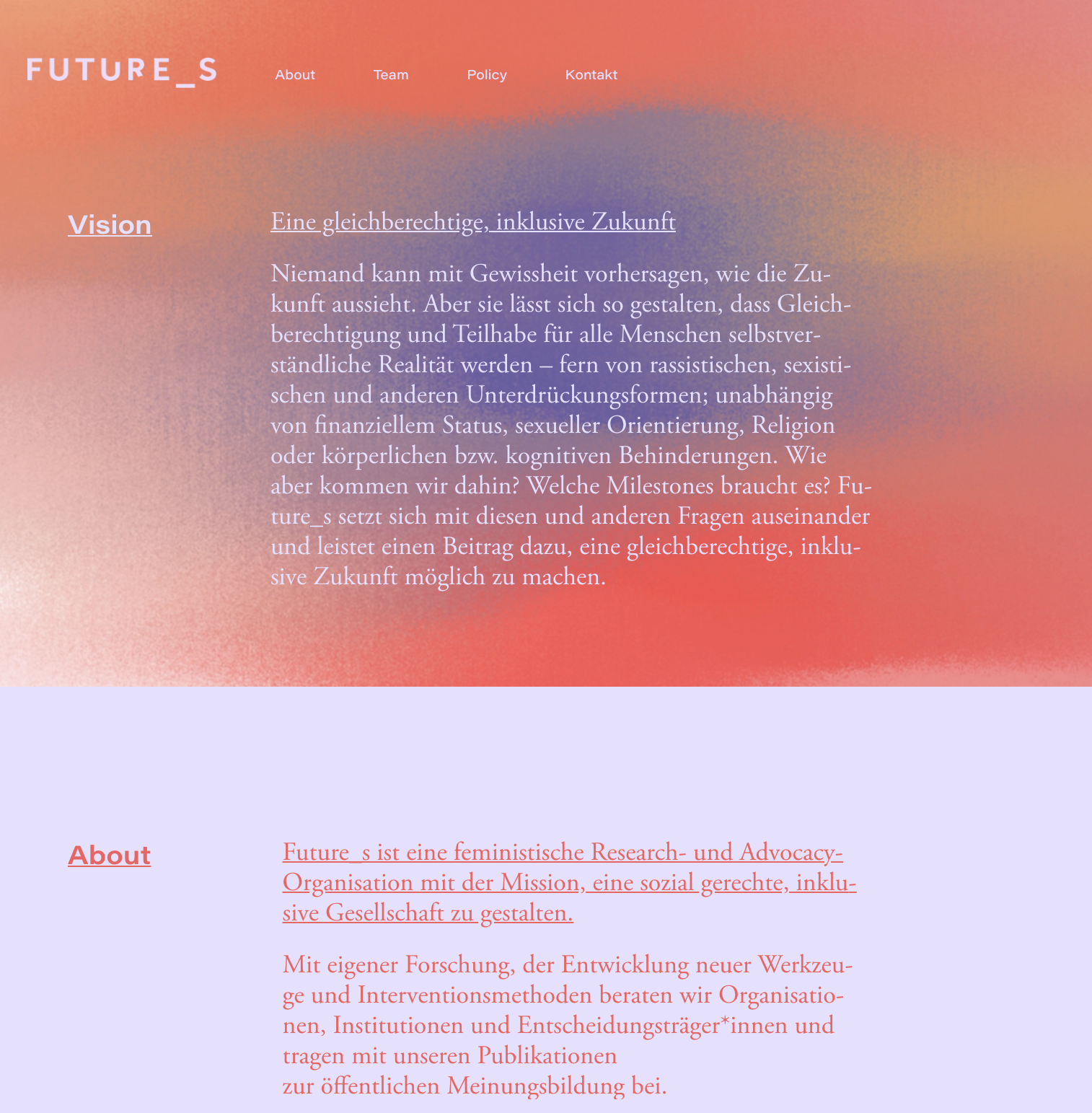 FUTURE_S
Future_s is a feminist research and advocacy organisation. The organisation's mission is to contribute to a socially just and inclusive society. By doing our own research, developing new tools and intervention methods, we consult organisations, institutions and decision-makers and inform the public through our research and publications.
For more details, see here.
EEDEN 
eeden is a co-creation space in Hamburg for visionary women. It is a powerful, international community uniting people from the fields of arts, design, culture, music, science, politics, media and business in a shared vision: Helping to shape a more just, more peaceful society. The founders of eeden are Jessica Louis, Nürsen Kaya, Onejiru Arfmann and Kübra Gümüşay.
Award: In November 2019, the team behind eeden was awarded as "Pilots of Culture and Creativity" by Minister of Economics Peter Altmeier and Minister of State for Culture Monika Grütters. The team therefore is one of 32 entrepreneurs who were selected from 800 applicants at this year's competition for groundbreaking ideas, which was initiated by the federal government.

For more details, see webpage: http://eedenhamburg.de/.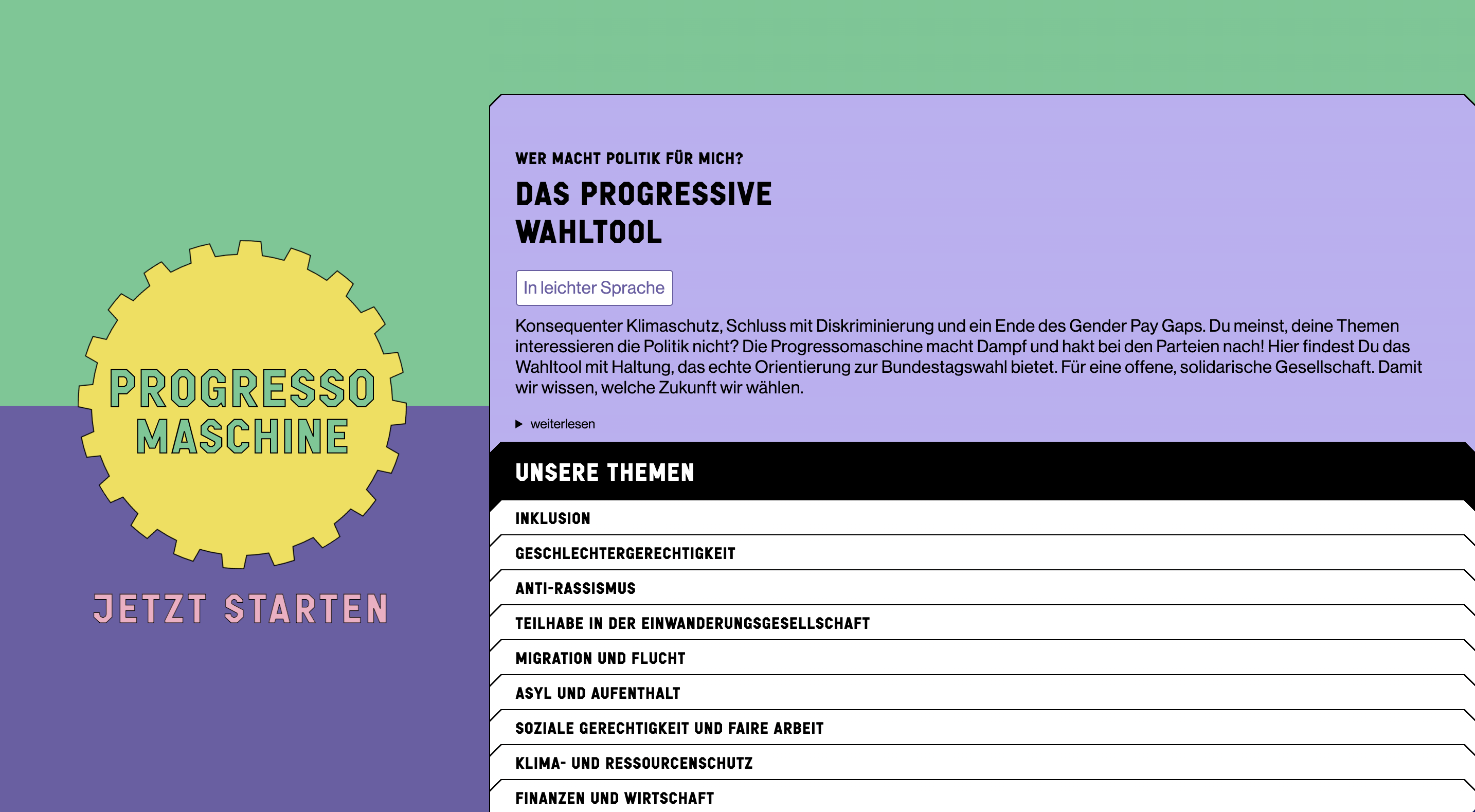 PROGRESSOMASCHINE BY FUTURE_S
Die Progressomaschine ist das erste intersektionale und barrierefreie Online-Wahltool, das als Entscheidungshilfe für die Bundestagswahl 2021 dient. Die Fragen der Progressomaschine wurden von mehr als 50 Organisationen, die unterrepräsentierte Wählergruppen vertreten, erstellt. Sie bietet also gerade bei den Themen Orientierung, die im Wahlkampf gerne vergessen werden und bekennt sich klar zur offenen, solidarischen Gesellschaft.
Neben Future_s waren über ca. 20 Mitglieder beteiligt, darunter Mitarbeiter*innen und Mitwirkende von Initiative Offene Gesellschaft, Netzwerk 3te Generation Ost, Claim – Allianz gegen Islam- und Muslimfeindlichkeit, EOTO, Seebrücke, Deutscher Frauenrat, Neue Deutsche Organisationen und der Refugee Law Clinic Berlin.
Webseite: ​​https://progressomaschine.org/